At the beginning of 2023, M3gan, the amazing movie, was close to Avatar at the box office. The dance of M3gan, the mysterious and dangerous robot doll in the movie, also set off a phenomenal upsurge in many parts of North America.
Who is M3gan? She is Model 3 Generative Android, a highly artificial intelligence, lifelike toy doll, designed to be the best playmate for children and the most reassuring ally for parents. In addition, M3gan costumes are highly intimidating, which adds some uniqueness and Terror element to the character and plot.
Next, let's check out M3gan costumes appearing in the movie along with accessories, you'll get inspired for your scary night.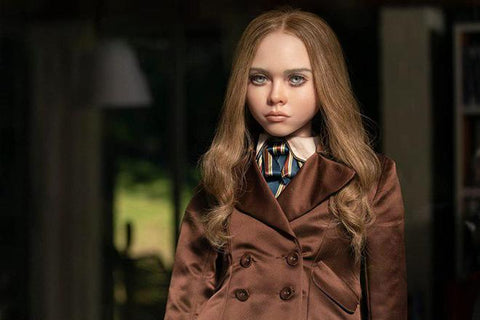 1. M3gan Costume Outfit
M3gan costume is the babydoll dress, It started as lingerie, then became popular as a cocktail dress in the mid-20th century. Except for her lifelike face and unusual eyes, Her costume also does make sense for making an unsettling effect in the movie: brown babydoll coat, dress with peter pan collar, enormous grosgrain pussy bow, skintight striped T-shirt, and white cotton tights.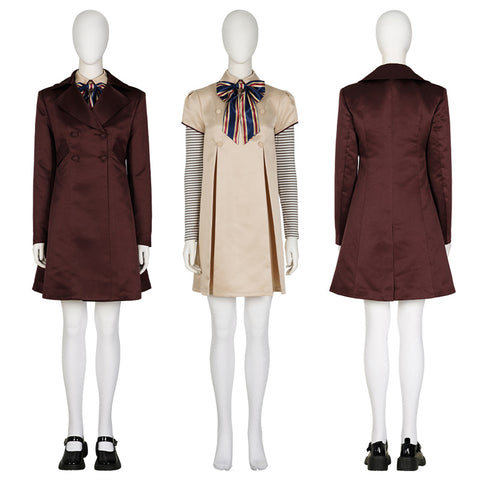 More M3gan Costume details:
Fabric: knitted fabric, satin, Bridal satin, mercerized cotton
Including: dress, tie, coat, t-shirt, socks
Character: Megan
Category: M3gan Costume
2. M3gan Costume Coat
The coat is made of uniform cloth with satin lining on the inside. the collar is designed with a classic lapel style, paired up with front double-breasted buttons. the lower hem of the coat is open style and two waist pockets are placed on the outside. you can see M3gan looks formally wearing this brown coat.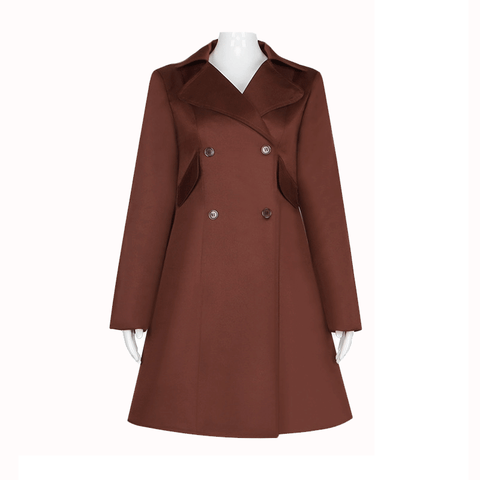 M3gan coat detail:
Character: M3gan
Material: Uniform cloth
Size: S/M/L/XL/XXL
Weight: 0.44kg
3. M3gan Costume Dress
M3gan dress is made from twill and silk, there is a stripe long T-shirt inside. the Peter Pan collar makes M3gan doll looks more innocent. the decor striped bow enhances the creepiness. but there is something about the unique combination, puffy shoulders make you feel unforgiving.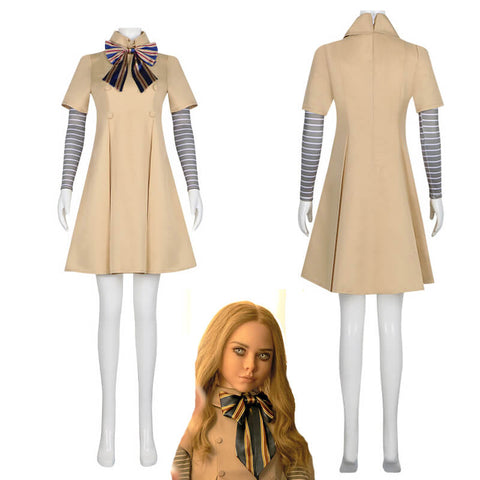 More M3gan dress details:
Character: Megan
Fabric: knitted fabric, satin, Twill, silk
Including: dress, tie, t-shirt, socks
Size: S/M/L/XL/XXL
4. M3gan Wigs
M3gan wigs will not only make you cosplay the horrible look as M3gan in the movie but also it perfect for daily wearing. The wig is made of high-temperature silk, there is a net rose cap on the inside along with straps, which you can adjust according to your head size. It is thick and smooth, which makes it look real and human hair-like.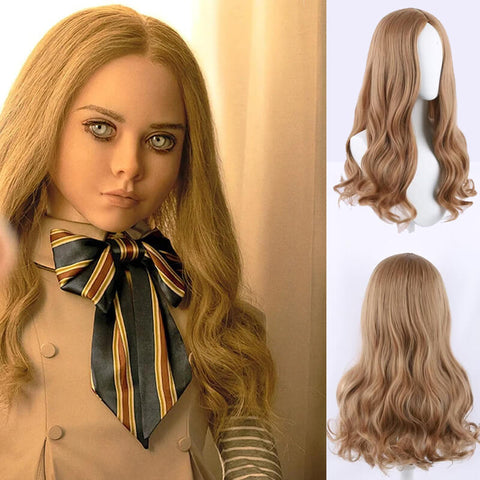 M3gan wigs detail:
Character: M3gan
Length: 60cm
Size: regular size, suit for 50-60cm head measurement
Material: Imported high-temperature wire
Style: Centre-parting brown wavy wig
Inside: Breathable rose net
5. M3gan Shoes
In 1904, Mary Jane shoes, named after the comic name Buster Brown, came out, and the color was mainly black. It can fully show the lovely and soft beauty of girls, and it is very light. The design of the round head of M3gan shoes is consistent with the overall clothing style, and is also suitable for daily wear.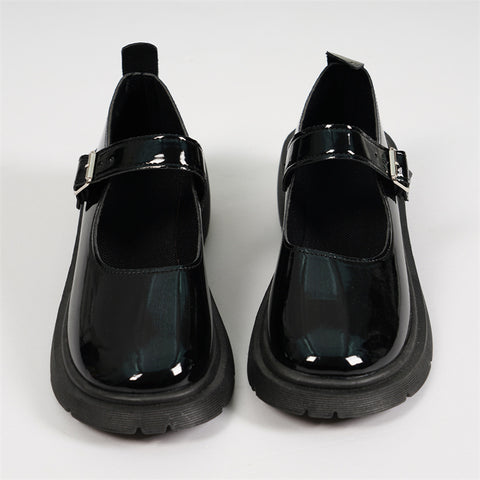 More M3gan shoes details:
Character: Megan
Material: Leather
Size: Girl/women
Style: Mary Jane shoes
All above is the M3gan costume guide, pick out the items that you are admiring and get yourself the outfit for your scary party night.
If you have any ideas about the M3gan costume, Welcome to come and discuss it with ACcosplay.
If you have any questions, feel free to contact us
ACcosplay Instagram: https://www.instagram.com/accosplay_costume/
ACcosplay Pinterest: pinterest.com/thatgirl19940508
ACcosplay YouTube Channel: https://www.youtube.com/@accosplaycostume
ACcosplay Email: support@accosplay.com