Since the American epic space movie Star Wars first came out in 1977, the galactic adventure has led us into a whole new universe with The Last Jedi. Every Star Wars fan genuinely love to pick Star Wars cosplay costumes presented for the admirers of the long running franchise. In today's article, let's get started with cosplay ideas from Star Wars The Last Jedi. 
In The Far Away Galaxy
The Last Jedi was released at the end of 2017. The entire Star Wars series have been hitting high ratings since then. At first, it seemed just a mere manuscript belittled by the mass media, but now there's nothing more awe-inspiring like it. The magnetic Force from the inside- "good or the bad" is one of the emphases that we discover to be generated in the most extraordinary way possible. Undoubtedly, there are tons of people look for Star Wars cosplay costumes to recreate their favorite characters such as Rey, Kylo Ren and Finn. So here ACcosplay has eventually launched with Star Wars costumes features Rey Costume, Kylo Ren Costume, etc to give you Star Wars revival that even the Death Star can't handle. 
Stop thinking and just choose your Star Wars costumes, grab the lightsaber with your fingers crossed and beat oddly Jedis from your earthly terrains. 
What Are The Best Websites For Cosplay Costumes?
You can buy cosplay costumes from cosplay shops online and offline. However, nowadays online purchasing is more convenient especially due to the COVID-19 ruined the normal life. So what are the best websites for cosplay costumes? We are sure that you'll fall in love with ACcosplay after you know about it. Here you'll definitely get your ideal Star Wars cosplay costumes.
ACcosplay is an independent costume brand created for more than 5 years, it has their own factory and skilled tailors produce cosplay costumes.

Cosplay costumes are made of natural fabric from unique resources with accurate design, fine tailoring and exquisite stitching, the high quality is without doubting

Provides wide selections of categories, styles, patterns, colors, sizes, you can always find your ideal costume from our options

Offers fast shipping worldwide, everyone from everywhere can realize your cosplay dream

Custom-made costumes help you get rid of problems you are worrying, you can just enjoy your cosplay hobby and be more positive

Gives customers benefits to help customers save money from time to time, and the latest discount event is ACcosplay New Year Discount, 10%off sitewide

Has effective customer service before and after purchasing, all the questions and issues will be solved with fast respond.  
ACcosplay The Last Jedi : 5 Best Star Wars Cosplay Costumes 
What cosplay ideas you can find from ACcosplay Star Wars cosplay costumes in The Last Jedi? Scrolling down you'll figure it out how to dress up as your idols.
Rey Costume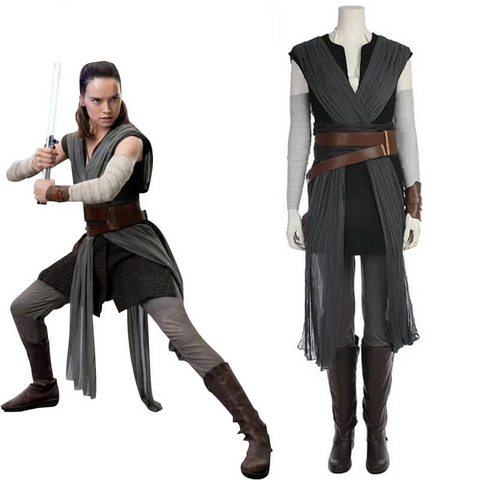 BUY NOW $99.99       
Fabric: Cotton
Content
Shirt

Vest

Canvas Side Bag

Thigh Holster Belt

Pants

Sleeves

Belt
Be the ultimate warrior from the Last Jedi in this Rey Costume. Join the fun for the heroic adventure in the galaxy far, far away. Having taken her first step, Rey continues her journey into a larger world in Star Wars. You must try this Rey cosplay to look stylish and dangerous. 
Kylo Ren Costume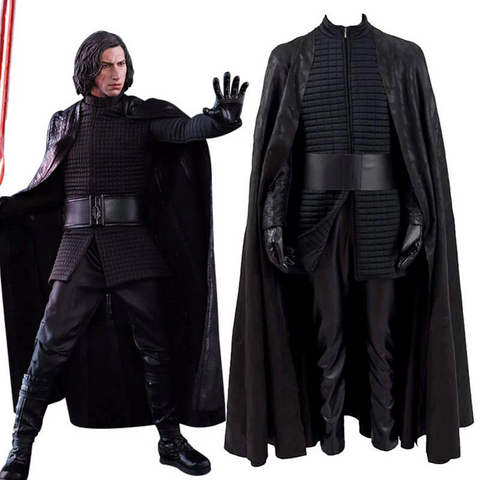 BUY NOW $129.99             
Fabric: Suede, PU Leather
Content
Cape

Top

Pants

Belt

Gloves
Play badass and wield the force to see the inside of your enemies by wearing this Kylo Ren costume. To attian the similar powers, Ensure you look like a terrifying threat to the entire galaxy. 
Finn Cosplay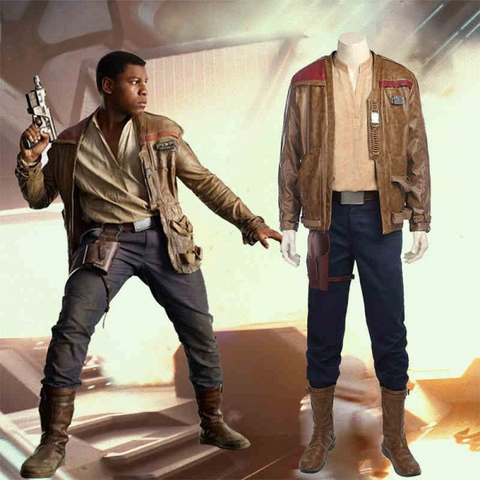 Fabric: Leather
Content
Finn was former stormtrooper FN-2187, escaped from the dark side to join the resistance. His appearance captured a lot of attention from the fans. Finn cosplay is one of the must-have Star Wars cosplay costumes.
Luke Skywalker Cosplay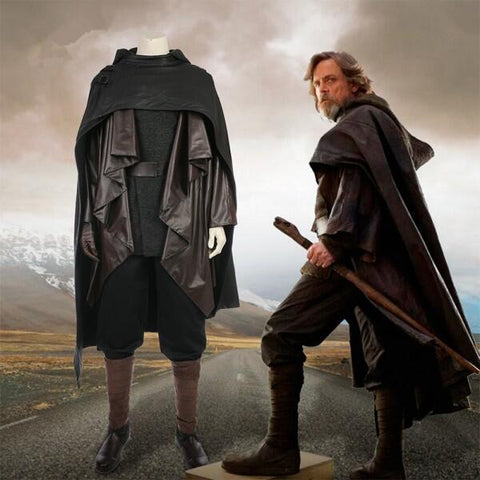 Fabric: Cotton, PU Leather
Content
Cape

Jacket

Pants

Belt

Shirt
Want to look like a wise and brave Jedi Master? Luke Skywalker cosplay is the right choice, this set is just as great as other Star Wars cosplay costumes he owns.
Princess Leia Cosplay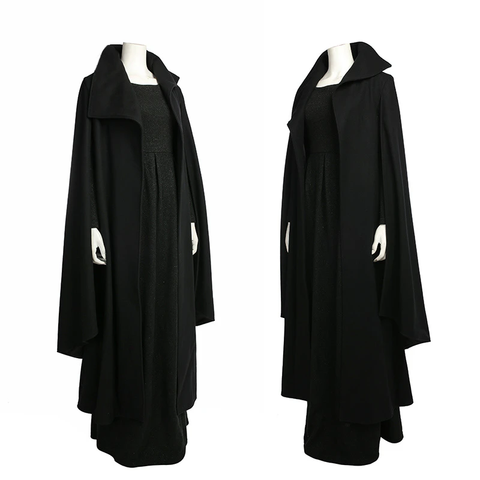 Fabric: Cotton
Content
Besides Rey cosplay, Princess Leia is another facinating character also known to be a massive lady patron. Princess Leia cosplay in The Last Jedi is quite different from the Star Wars costumes she worn before, but we all know that Princess Leia has various styles, and all are good Star Wars cosplay costumes.
How Do I Choose The Best Star Wars Costumes?
Here we concluded the best Star Wars costumes from The Last Jedi to give you cosplay ideas to transform into galactic heroes. You can check out more Star Wars cosplay costumes as well. At same time, you'll find out more cosplay costumes from accosplay.com. 2020 ruined a lot of plans for convention, comic cons and parties, hopefully the force will be with you in 2021.